A world of
opportunities.
Build your career with Sirma
Scroll
Why working with us
Fast track
your growth.
Join the biggest Bulgarian software holding, and work with professionals from all around the world. Although we have 25 years market presence we just start to grow-up and to deliver valuable products to the world.
At Sirma the most meaningful assets are our employees, that's why we offer career development in collaborative environment, where everyone gives you the support you need. The support to develop you both professionally and personally and then to change the world together.
Benefits
Accelerate
your career.
Personal
Development
Personal growth is one of the driving factors behind our team success. We make sure our team members are getting the experience and skills required to further their careers and reach their full potential. We invest in the individuals.
International
Opportunities
With our ever-growing regional presence and foreign projects, our teams have the opportunity to work in new and exciting locations, gain experience from the best professionals in the field and to explore different cultures all over the world.
Less ME
more WE
We know that great things and products are never done by one person, they are done by great teams and we understand the importance of collaboration. We create a culture based around friendship and teamwork, and that is our key for success.
Career development
Continuous
improvement.
Our success as a global leader depends on our ability to seek out talent and then encourage and develop it. We support our people by offering educations, trainings, flexible schedules, opportunities abroad and an approach to motivate our employees by realizing their business ideas.
Sirma TraineeLab
Our program for Trainees is very suitable for 2nd to 4th year undergraduate students in Computer Science, Mathematics and Informatics or other relevant subjects. This is an excellent career opportunity for students that are at the beginning of their career development. We provide them with all needed trainings and time to become good experts in the field.
Read more
Advanced
The next level in our career development program is for experts. These are people from our trainee program or people with already gained professional experience, but who still need guidance and expertise from a senior colleague. So-called Junior Specialists and Middle Level Specialists.
Professionals
The team of professionals includes all senior employees - next level experts, team leaders, project managers, etc. According to the statistics, many of our C level employees have started their career in the company as trainees. These are people with proven experience and skills in the company, for which the personal development and prosperity of the company are part of their everyday life.
Life at Sirma
Join a like-minded
company.
01.
We take care of our employees
At Sirma we value the well-being of our employees and we go the extra mile to support a healthy and balanced lifestyle. From fruit days to keep you fueled throughout the day, to sports teams and multisport cards to keep you active and energized, we've got you covered. And when it's time to take a break, you can relax in one of our lounge areas or blow off some steam in our gaming rooms.
02.
We make an impact together
We believe that business and ethics go hand in hand, and we're committed to promoting sustainability and social responsibility in everything we do. From supporting ESG initiatives that protect our planet and promote social justice, to driving economic development in our communities, we're always looking for ways to make a positive impact.
03.
We are leaders in our industry
We believe that technology has the power to transform the world for the better, and we're dedicated to using our products and services to drive positive change in various industries such as artificial intelligence, healthcare, banking & insurance, manufacturing, logistics & hospitality, etc. Our employees are at the heart of this mission, and we give them the tools and resources they need to get involved and leave their mark.
04.
We are one big family
IWhether we're celebrating a big win or overcoming a tough case, we do it as a team. We know that the best way to achieve greatness is by working together, supporting each other, and cheering each other on.
05.
We prioritize work-life balance
At Sirma we understand that life is about finding balance and happiness in everything you do. That's why we offer flexible work arrangements that give our employees the freedom to structure their workday in a way that works best for them, and yet our offices in Sofia, Plovdiv, Varna and Ruse are always full of people because of the collaborative and positive atmosphere.
06.
We know how to have fun
From company-wide occasions to adventures team-buildings, we guarantee our events are nothing short of epic. We know how to throw a party, and every week our Happiness Manager never cease to surprise us when organizing one.
07.
We grow together
We believe in investing in our employees, that's why we offer a wide range of growth opportunities, including mentorship programs, internal academies, and career development initiatives. As we're committed to helping our team members unlock their full potential we have our internal Venture Lab where everyone with a business idea could be financed and supported.
08.
We value and recognize our employees
We believe in rewarding our employees' hard work and dedication with compelling remuneration packages and twice a year we conduct personal attestations that could result in a significant salary increase. Additionally every Sirma employee has their own dedicated budget on trainings and courses that could support their professional development.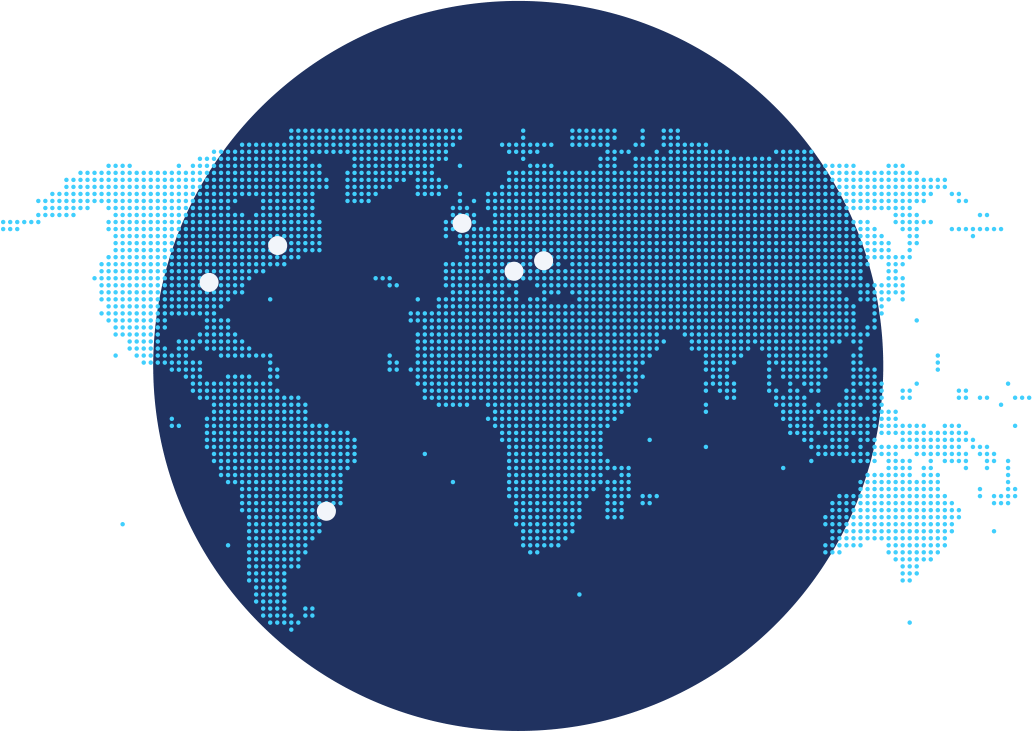 Countries with happy customers
0